Waterpipe
13 | Black-Silver
---
Engineered for powerful cooling and filtration, and designed to eliminate inconvenience at every step in your session. Heir Waterpipe is the reinvention of the classic waterpipe that doesn't mind being displayed in the modern home.
---
Convenient

Rim around bowl prevents spills while loading. branching mouthpiece keeps your neck and hand comfortable while smoking. Easily cleanable thanks to removeable components.


Cold-Filtered

Extended downstem with 8-slotted percolator cools and cleans smoke as it passes through water


Durable

High grade materials (Alumina Ceramic, 7mm Glass, and Stainless Steel) withstand use. Assembled with care in-house.

The Waterpipe 13 has a full size chamber, allowing larger hits and the best smoking performance. The Waterpipe 11 has a medium size chamber, which creates a bubbler-style smoking experience while also being lighter and easier to hold with one hand.
Alumina Ceramic

The mouthpiece and downstem are made from high-density Aluminum Oxide (Al2O3) ceramic, which is commonly found in dentistry and aerospace. Finished with a scratch resistant high fire glaze.


Soda-Lime Glass

Glass chamber has 7mm thick walls


Stainless Steel

The Bowl comes in a polished Stainless Steel, or with a Titanium Nitride PVD coating in Gold or Black

Silicone

The cap and several gasket parts are made with silicone rubber.
Warranty & Support

All products include a 30 Day Warranty, covering functional and aesthetic defects. We offer low-cost replacement parts through our support pages as well, to keep your piece in rotation even after an accident.

Returns

Returns for full refund are accepted within 30 days of your order's delivery date, as long as the product is returned unused and in like-new condition.



"Far too classy to be called a bong"
uncrate &nbsp
high times &nbsp
forbes

"As good-looking as it is useful"
uncrate &nbsp
high times &nbsp
forbes

"Mid-Century Modern in smokeable form"
uncrate &nbsp
high times &nbsp
forbes
Streamline your session
Bring order to the ritual of loading, lighting, and cleaning with a pipe designed to make each step easy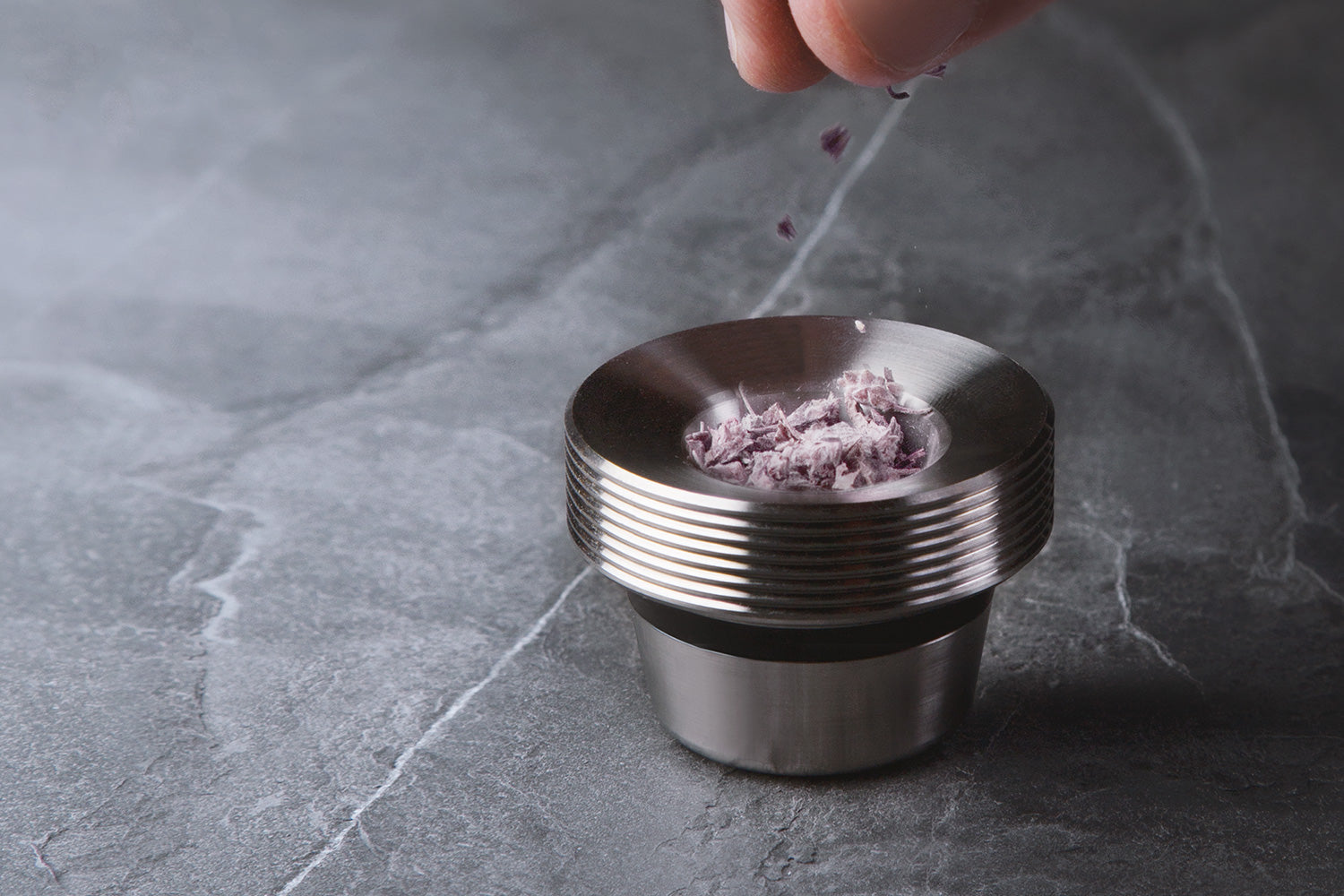 Pour-a-bowl
Even the best of us spill while loading. Keep things neat instead with a platter bowl that catches all that you pinch or pour into it from your stash.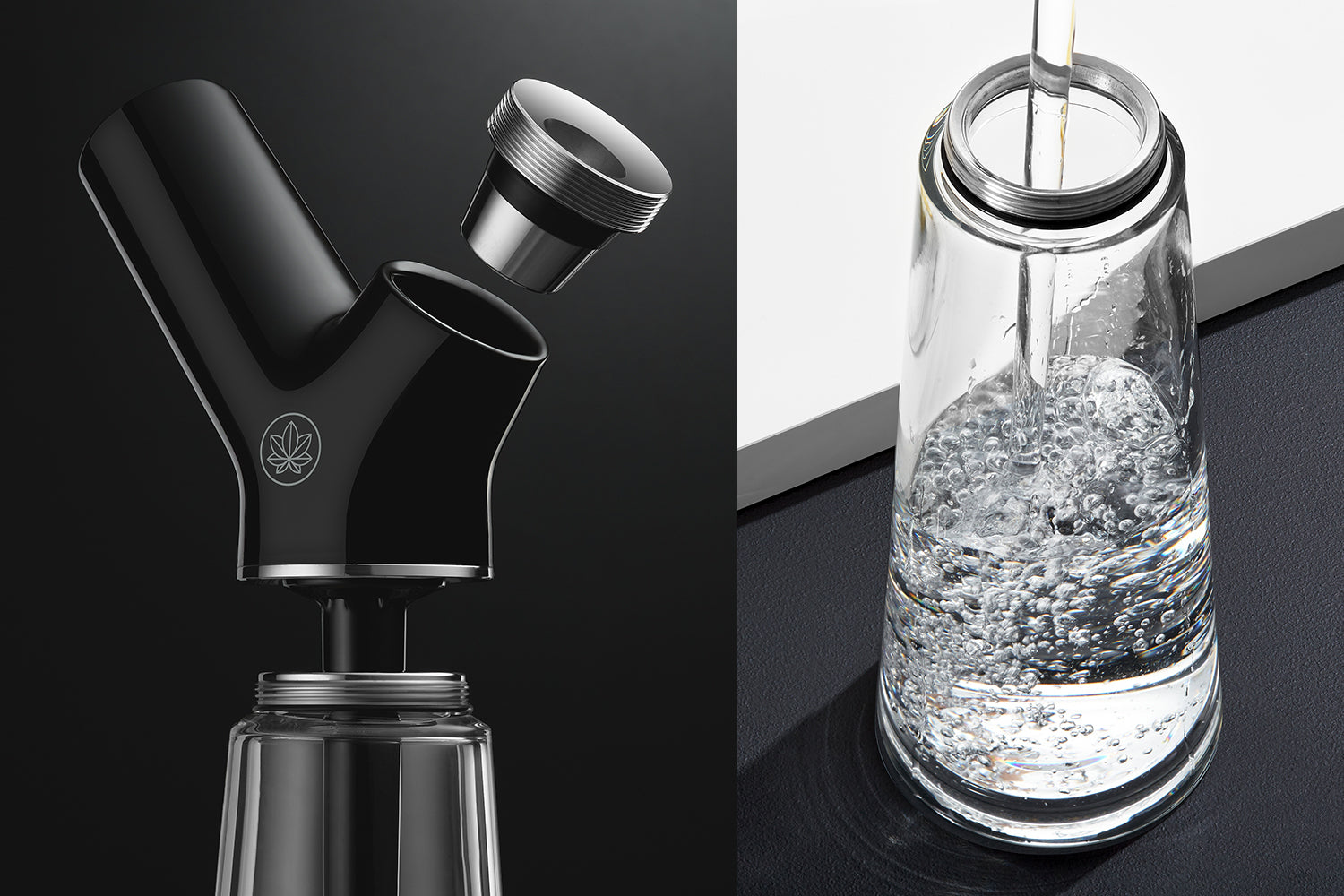 Removable Glass
Add water and ice precisely to the level you prefer. When it's time to clean, place the chamber in the dishwasher, just like any other kitchen item.
Intuitive Form
Branching mouthpiece keeps your head at a natural angle while smoking and places the bowl directly in sight for greater control.
Blissfully Smooth
8-slotted percolator churns water without chugging, creating a rippling torrent of bubbles and silky smooth smoke on the other end.
Thoughtful Accessories
Included with the Waterpipe
In the Open
Coozie and smoked glass help to conceal resin inside
This product has no reviews yet.
You might also like...